Easy and fast recycling: Fold and sew a triangle cushion from an old rag rug!
Instructions for sewing
Use a needle to pick up the weft loops alternately from both edges. If the edges are weak or worn out, also bring warp threads to the sewing.
1. seam: Fold the ends of the rug against each other. Sew the edges of the rug together from the one side. In the photo, the arrow indicates a sewn seam.
2. seam: Sew the ends of the rugtogether.
3. seam: Fold the open edge of the rug again so that the seam of the ends of the rug is in the middle. Sew the open edge shut halfway. Put the filling inside and sew the rest of the edge shut.
The best way to fold a triangle from a rug is when it is about 2 x width. You can shape the cushion with the filling. We filled the cushion with several small pillows and wadding boards.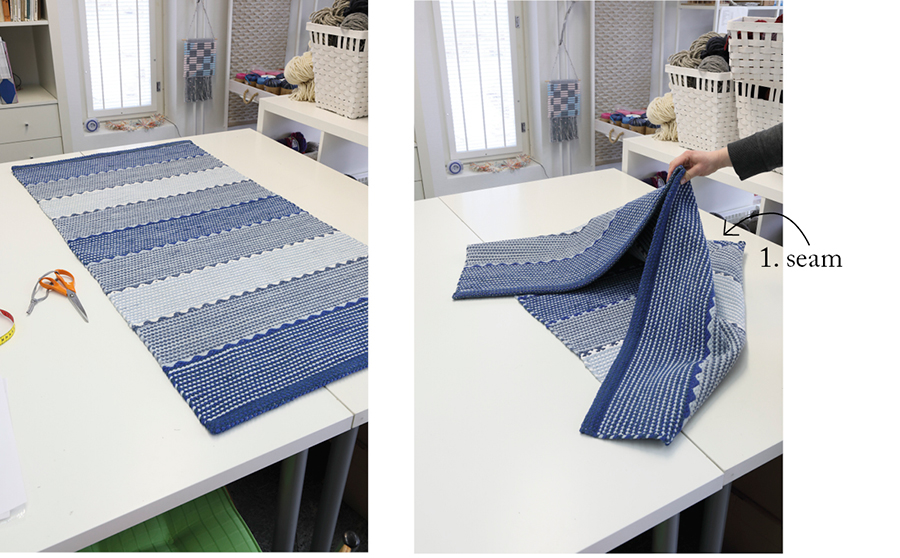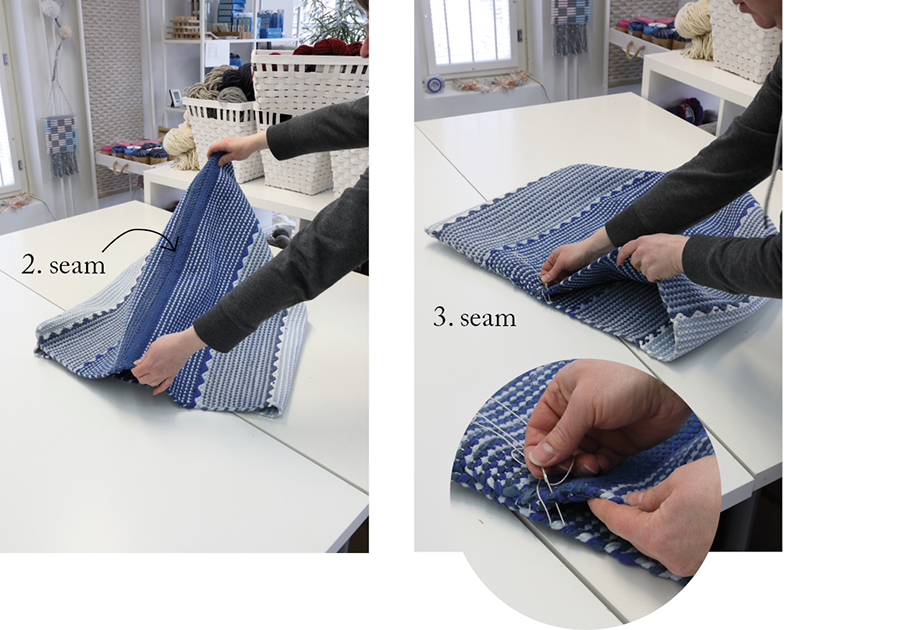 The size of the Ripple rag rug in the pictures is 68 x 139 cm.
The size of the cushion is 68 x 69 x 76 cm.