The warp
Liina Cotton Twine 12-ply, tex 30×12,
1 kg = approx. 2560 m, Suomen Lanka/Lankava
Warp
width 84,8 cm
the sett 2,5 ends/cm
number of warp ends 212 + 8 double ends = 220
amount of yarn needed 570 g
Length
6,8 m
Reed
1 per dent in a 25-dent reed (metric) = 25/1
Weave Structure
Rib weave, weft-faced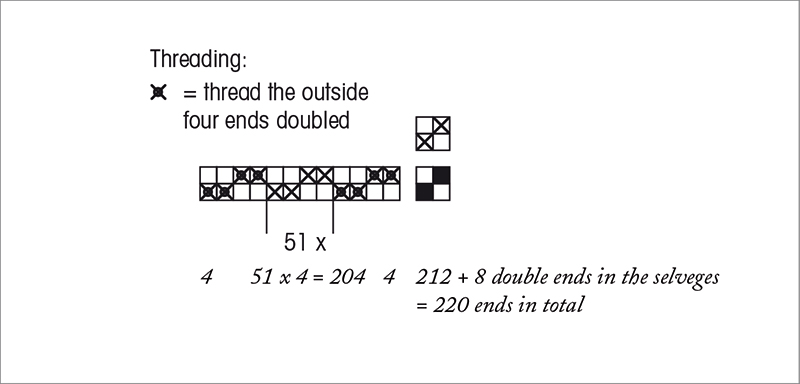 Amount of weft yarn needed
Eko Tube Yarn, Lankava
natural white 1,75 kg
black 1,48 kg
+ 12-ply Cotton Twine 10 g
The tube yarn can be shrunk in a washing machine before weaving. Make additional tight ties for the weft skeins. Wash and spin the skeins in the washing machine. Make new loose ties and remove the tight ones. Lay to dry in an airy place.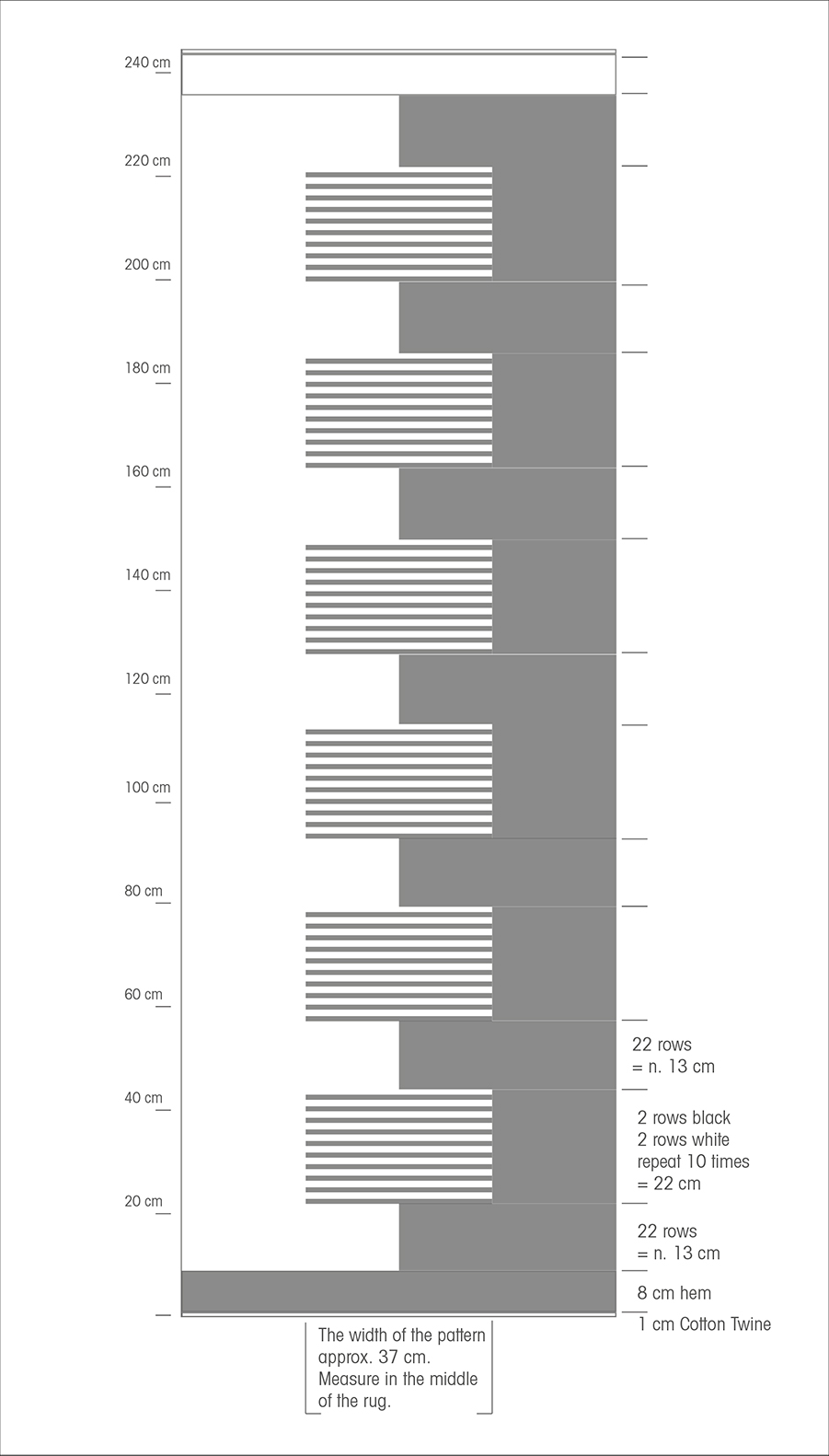 Weaving instructions
Leave approx. 7 cm length for the fringes. Weave the inner hem allowance for 1 cm with the cotton twine. Weave 8 cm with the black weft for the hem. Weave the rug with natural white and black weft using the clasped weft technique according to the sketch. See page 12 for the instructions for the clasped weft technique. The stripes are two rows (clasped weft) high in the two-coloured areas. Weave the upper hem with the natural white weft. The woven length was 225 cm + the hems 8 cm each.
Finishing
Tie the ends with tight square knots and shorten to approx. 3 cm length. Sew the hem by hand with 6-ply cotton twine so that the part woven with cotton twine will be the inner hem.
Instructions for Clasped Weft
Weave with two different coloured wefts of the same strength.
1. Weave the first row with a black weft.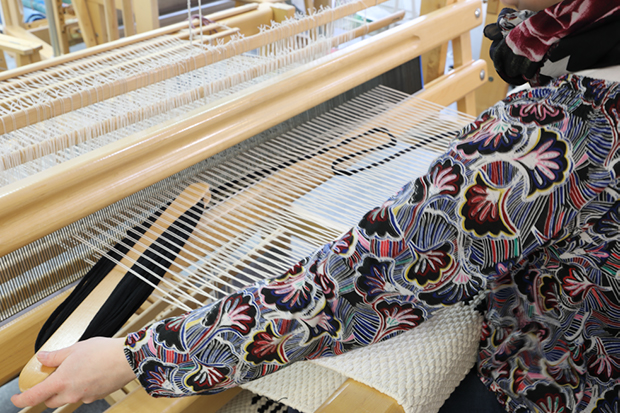 2. Go around a white weft in the edge with the black weft and throw the shuttle back to the same shed.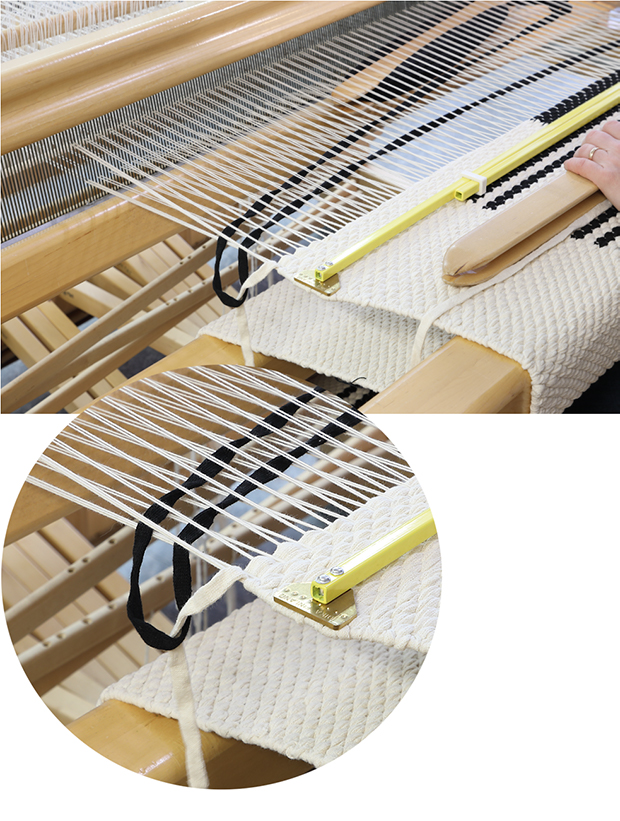 3. Drag the white weft to the shed by pulling the black weft. Pull as far as the locking point is in the desired spot. Beat the picks into place.
Continue weaving in the same way by clasping wefts. The instructions for the rug are in the next opening.