We used a thick cotton yarn to create a wonderfully soft surface and fluffy texture on the fabric. In the structure of the fabric, the plain weave and thread floats form a beautiful surface on both sides of the cover.
The warp
Cotton Soft Novita, 010 luonnonvalkoinen,
50 g = 120 m, 100 % puuvillaa, Novita Oy
Warp

the sett 4 ends/cm
number of yarn ends 400
amount of warp yarn needed 704 g

Length
4,34 m (2 blankets)
Reed
40/1
Structure
Cord weave
The weft
Same as the warp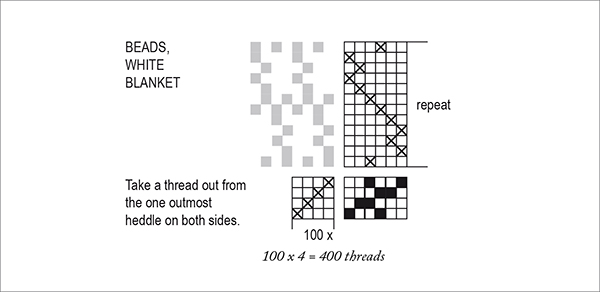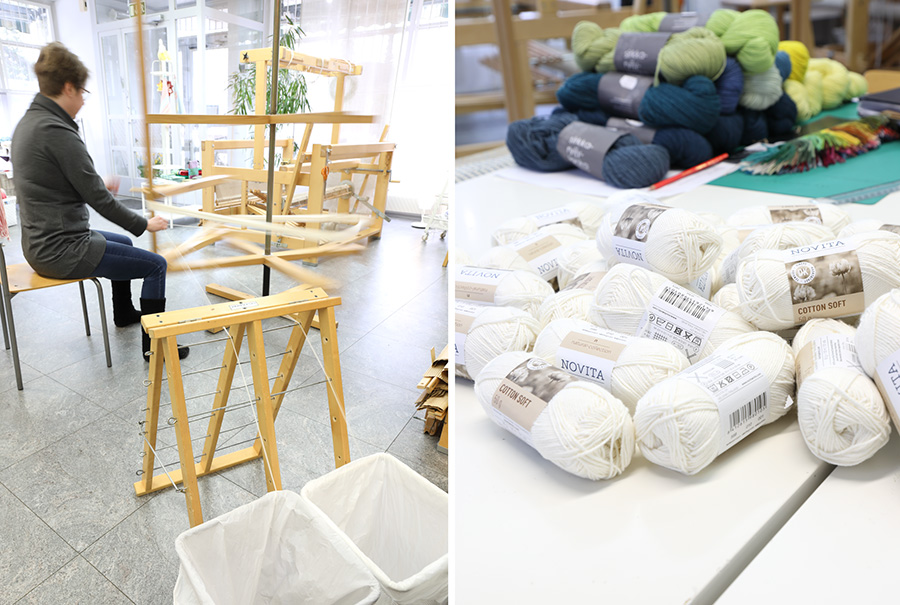 Winding the warp was easy when we slipped the yarn balls into the baskets.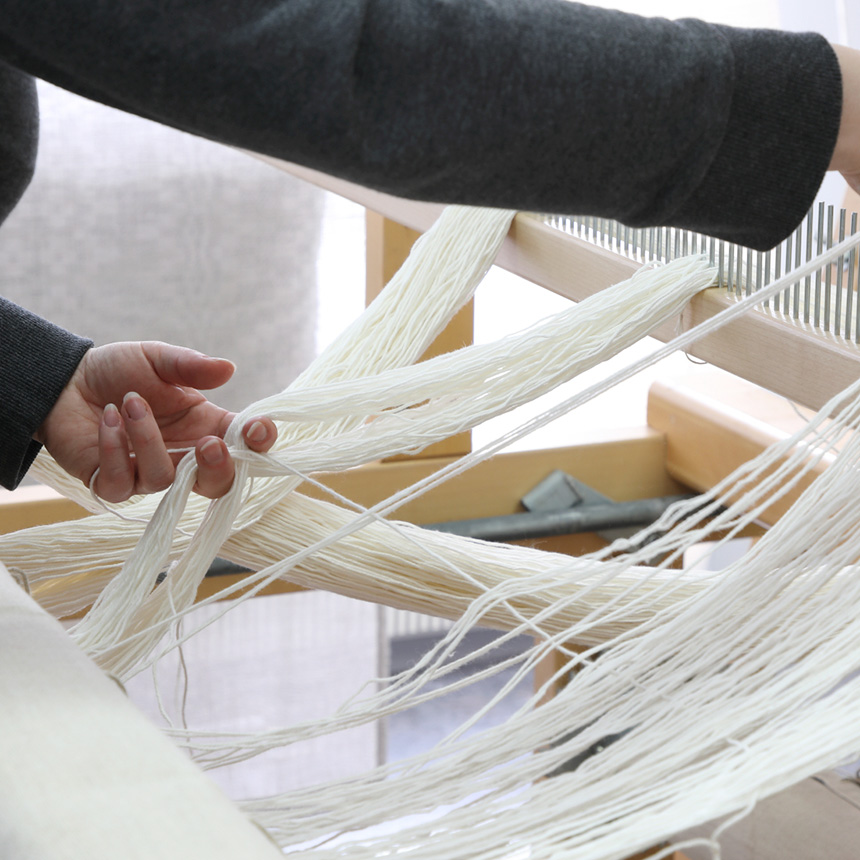 AMOUNT OF WEFT YARN NEEDED
Cotton Soft Novita, 50 g = 120 m, 100 % cotton, Novita
010 natural white 500 g
Weaving instructions
Leave 9 cm length for the fringes (short fringes). Weave the blanket according to the treadling order. The sett is approx. 7 picks/cm. The woven length is 168 cm, measured under tension. Size off the loom was 90 cm x 150 cm and after wet-finishing 84 x 142 cm. Obs! Use a stretcher right from the start as the fabric narrows a lot. Weave a header at the beginning with scrap weft (to be unravelled later).
Finishing
Tye the ends with overhand knots. Cut the fringe to an even length. Steam or press the fabric. Wash 40 – 60oC. Dry flat. Shape while slightly damp, steam or iron through an ironing cloth.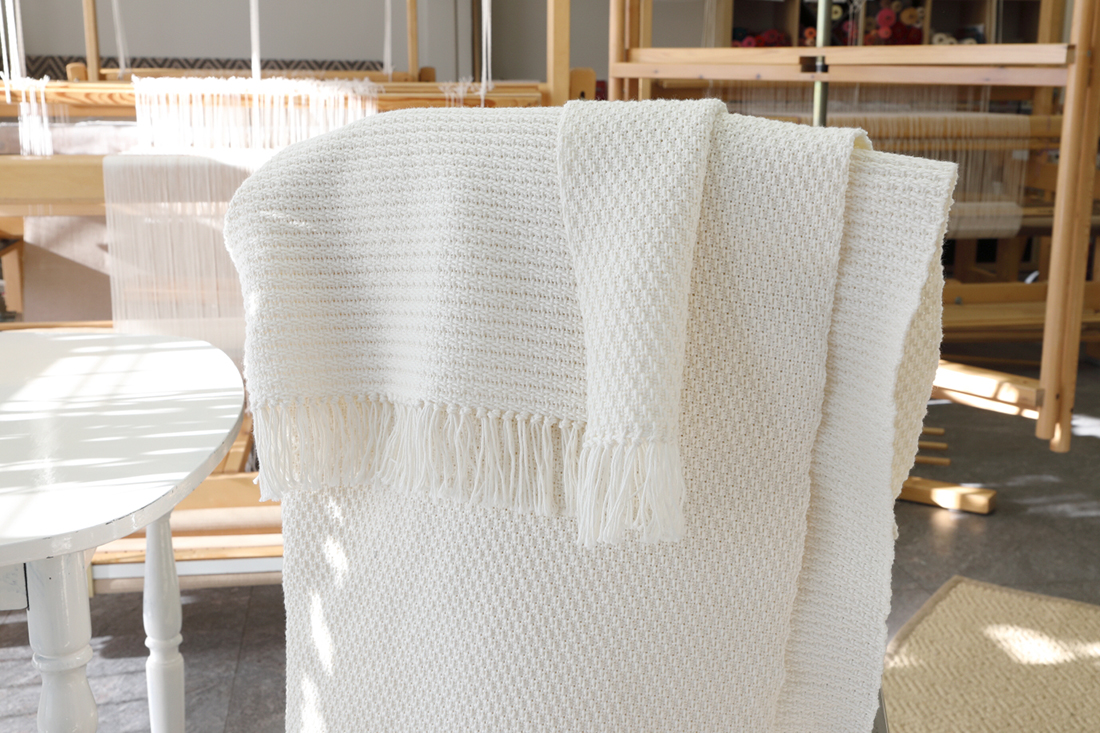 Optional pattern "Diamond"
A slightly different pattern by changing the plain weave treadling order.